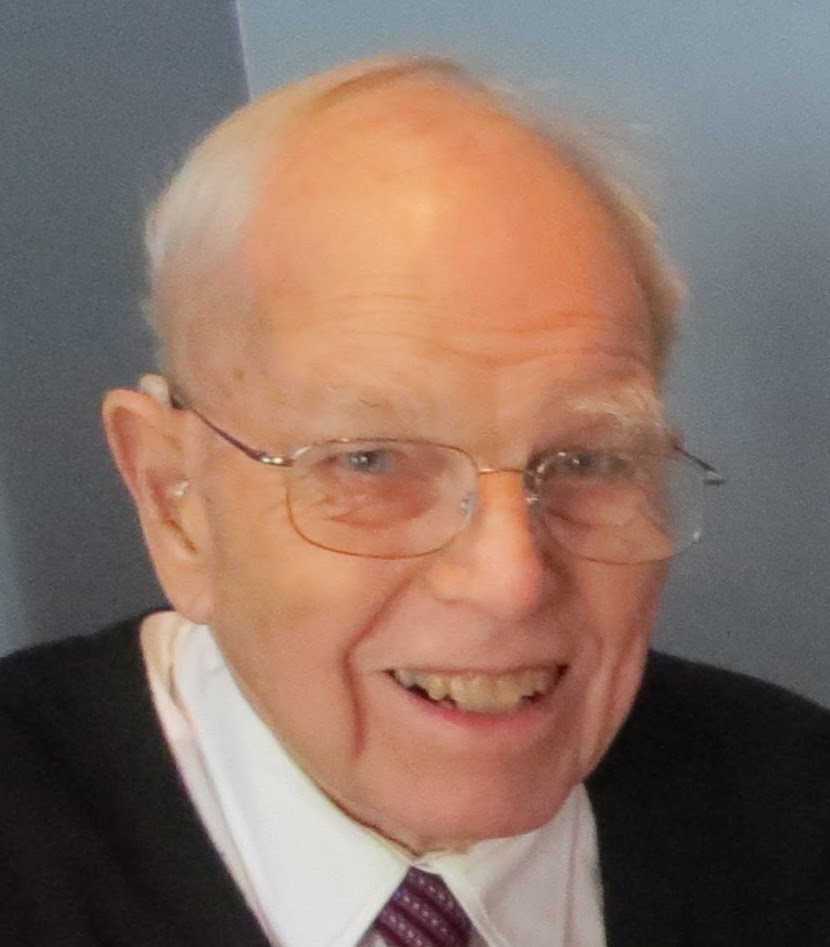 After a rewarding life, and knowing he was loved by his family, friends and God, John Donald Moffatt ("Dint") passed from this world to the next on Tuesday, July 3.  He was the son of Elizabeth and J. Melvin Moffatt and brother of Robert and Marjorie, who have gone before him. He and his wife Anne (nee McKillop) were classmates in the Western University School of Business graduating in 1953. Together they raised Sue (Rob Brison), Barb (Doug Dunlop) and Nancy who were blessed by their wise advice and endless support. He was a loving and playful grandfather to Meg (Scott Symes) and Mike, and enjoyed the energy of his great grand-children Evan and Jack Symes. In his careers with Simpsons Sears and later Dow Chemical, he modeled integrity and genuine friendship at work. He was a cheerful curler and was never happier than when he was in a boat, ideally at Bruce Beach.  He truly cherished all the good times and people in his life.  A devoted member of the Presbyterian Church, particularly St. Andrews in Etobicoke, and more recently Knox in Waterloo, he lived his faith.
His service will be at 11:00 on Saturday July 7 at Knox Presbyterian Church, Waterloo ON, with a reception to follow at the church. The service will be live streamed from the church website: http://knoxwaterloo.ca.
In lieu of flowers the family would appreciate donations to Knox Waterloo Presbyterian Church or the charity of your choice.
A private interment will occur at a later date in Kincardine, near to his beloved cottage.
"Well done, good and faithful servant".  Matthew 25:21