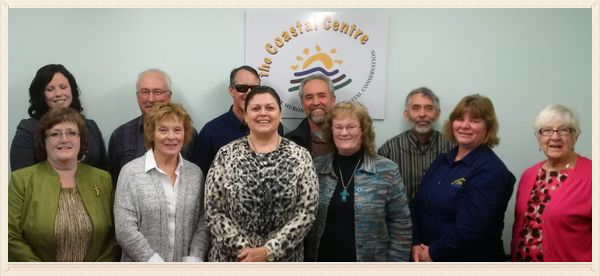 The Coastal Centre Board of Directors and Staff extend their best wishes for a healthy & safe holiday season and a successful 2016.

Back Row (L to R):  Erinn Lawrie, Francis Hogan, Geoff Peach, Patrick Donnelly, Jim Roberts. 
Front Row (L to R):  Pat Bernard, Nancy Vidler, Pamela Scharfe, Alison Lobb, Jo-Anne Harbinson, Dianne Sutter. 
Missing from the photo:  Stephanie Donaldson, Deb Shewfelt.

Dreaming of a Green Christmas?
We're all aware of the vast amount of garbage that's created at Christmas time; the gift wrapping, ribbons, bags, cards, trees and much more. And, of course, we all want to have a good time because it is the 'season to be jolly'. So with this in mind, here are a few ways to make your holiday season festive, while being sensitive to the environment:
Take reusable shopping bags to the store when you go Christmas shopping.
Save gift wrap, bags, bows and ribbons for future use. You can even reuse the tissue paper.
Get creative with your wrapping ideas. Use bigger gifts as the wrapping for smaller gifts. You can also use magazine pages or your kid's colouring book pages as wrapping.
Avoid buying Christmas gifts that are over-packaged, especially with plastic.
Only turn on your Christmas lights for a couple hours each day and be sure to turn them off overnight.
Purchase LED Christmas lights thatwhich last longer and use 80-90% less energy.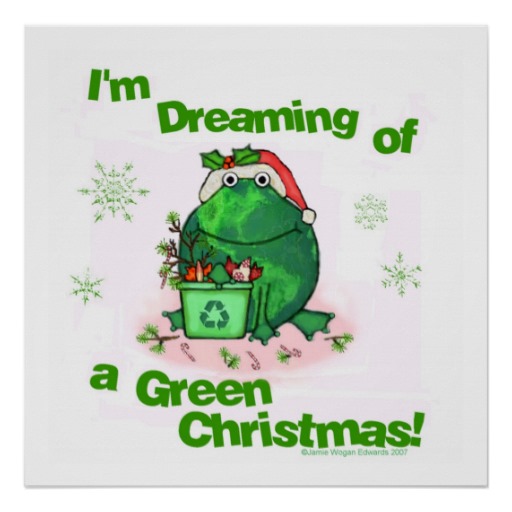 If you do put up a real tree, make sure to recycle it after use for mulch at your local municipal recycling depot or place out for pick-up where that is offered.
Try to reusable cutlery, dishes and glasses for your holiday parties and make sure to wash them in the dishwasher only when it is full. Or organize your family and friends into helping with the clean-up; the more the merrier.
If you buy gifts that require batteries, make sure they can use rechargeable batteries.
Give Geniously.This year, think about swapping physical gifts for experiences or donations to someone more in need than you. For example, instead of buying a CD, consider buying a singing lesson or tickets to a live music event or an experience like a day out or an IOU for something you've been meaning to do for ages.
Alternatively, consider honouring people with a donation through charities such as the Lake Huron Centre for Coastal Conservation, where you can make a gift of conservation on someone's behalf.
In light of the COP21 climate talks in Paris recently, consider your carbon footprint. Check your footprint using this calculator.
If you travel over the holidays, as many will do, there are a number of things you can do to reduce the impact of your trip.
Consider offsetting your emissions when flying.
When you leave the house, make sure you turn off all electricals at the source to reduce usage. Gadgets left on standby can use up to 10% more than when completely switched off.  That can add up if you are away for a few weeks. 
More to Read:
Decorate green 
"Is the Coast Clear?" Conference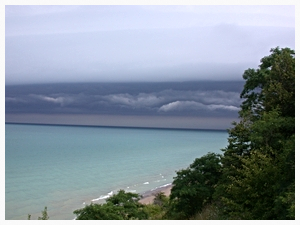 The
9th Biennial Conference
on Lake Huron's Coastal Environment hosted by the Coastal Centre.  
Date:  ​Friday, May 27, 2016
 
Location:  
Unifor Family Education Centre, Port Elgin
Cost:
  $60 per person ($40 per student)
Conference Sponsored by:
Royal Canadian Mint Honours Lake Huron in 2015

In 2015, the Royal Canadian Mint issued a one ounce silver $20 coin featuring Lake Huron, the fifth and final coin in the Mint's Great Lakes series.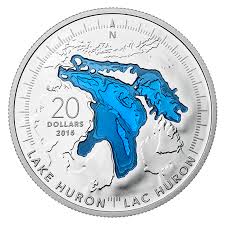 'Tis the Season of Giving
By giving a donation to the Coastal Centre, you'll be helping our team to continue to give Lake Huron the attention it deserves. And when you give to the Coastal Centre, we'll give you a charitable tax receipt!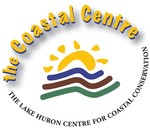 Groups:
Bruce Beach Cottagers Association
Environmental Stewardship
Group content visibility: